Menorah Lighting at the Kotel/Western Wall
http://www.youtube.com/watch?v=7Thoo20bi7Q
Watch the candle lighting LIVE in real time directly from the Kotel on Chanukah with sound at sundown, Israel time, at
http://english.thekotel.org/cameras.asp
.
...Choose the middle "The Prayer plaza" tab (close up camera) from one of the three cameras that are available. Sign up is free.

The new Chanukiah at the Kotel/Western Wall, as per site, is Mehandrin and is lit with Olive Oil. The flasks are for protection from weather to keep the flames going.
Jerusalem s
unset time available at:
http://myzmanim.com/day.aspx?vars=41484775
Jerusalem local time available at the frame of the Kotel's video screen - bottom right of the frame.
Also note that cameras are shut off on Fridays in preparation for Shabbat/ the Sabbath
---
Chanuka celebration in Jerusalem 5767
http://youtube.com/watch?v=I0Gw368sNUc
---
Chanukah in Paris
http://www.youtube.com/watch?v=qT0Q5Ggnmrc
---
Chanukah in a school in Israel - They wish a Chag Urim Same'ach (Happy Festival of Lights)
http://youtube.com/watch?v=f4-TnCpdGsY
---
Chanuka Candles Lightning - Chanukah at someone's home
http://www.youtube.com/watch?v=mdJCly7mqqA
---
חג חנוכה שמח

Wishing You a Wonderful Hanukah
HAPPY HANUKKAH / CHANUKAH SAME'ACH
---
Comment on the spirit of the video above:
Chanukah is a time for songs, happiness and warmth. It is family time and with friends
---
Suggested tehilim to say while the candles are burning:
Psalms 19, 30, 33, 67, 90, 100 and 133

---
Please contact you Local Orthodox Rabbi on Halachah/Laws details on Chanukah
The following book from Artscroll includes Laws and Rituals for Jews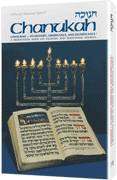 Books are beginning guides only. Please contact you Local Orthodox Rabbi on more Halachot/Laws and customs.
---
The following is for non-Jews who follow the 7 Laws of Noah
B'nai Noah Hanukkah Celebration
(From B'nai Noah Quarterly)
Download file from
http://www.box.net/shared/nb4m9qbki2
*** For beginners who seek to learn how to worship the G-d of Israel see http://asknoah.org and see the links section at http://7lawsofnoah.tblog.com ***
---
Clearing up a misconception...
There is a big misconception with Chanukah in regards to gifts. Today's gift idea may have derived from non-Jewish sources. The Jewish tradition on Chanukah is to give money/coins to children that could amount to quite a lot if they had lots of relatives and friends in the area. Originally children would go to relatives and friends every day and get their coins.
---
Instructions on how to light the candles on Chanukah video
http://www.youtube.com/watch?v=vDKRxbBt5Lc
---
A Miracle in the Making...

Second Day of Chanukah in Yerushalayim
The Golden Menora: Moving Closer to its Destination
http://youtube.com/watch?v=7Hng2mVVjJs
Description from YouTube:
On the second night of Chanuka, 5768 (December 6, 2007), the golden menora prepared by the Temple Institute and fit for use in the Holy Temple, was moved from the archaeological site of the Roman Cardo in the Jewish Quarter of the Old City of Jerusalem, to its new location, alongside the Yehudah Halevi staircase leading from the Jewish Quarter to the Western Wall Plaza. There it overlooks the Temple Mount, site of the future Holy Temple. A small move, perhaps, for the golden menora, but a giant leap forward for mankind, as the rebuilding of the House of G-d becomes one step closer
---
Maoz Tzur Medley - miami boys choir - hanukkah
http://www.youtube.com/watch?v=v4i4OZBlP80
---